Buy, Sell, or Pawn
Jewelry
Diamonds
Gold
High End Watches
Coins
Electronics
TVs
Game systems
Musical Instruments
Tools
Lawn Equipment
Vehicles
Firearms
and more!
Oaks Pawn is YOUR Neighborhood Pawn Store

Oaks Pawn, located in Gainesville FL, has provided service to our customers for over 30 years. The quality of our unique inventory, as well as our knowledgeable and helpful staff has earned us the trust of our valued clients. As the top experts in the area, we have the experience to value any item and provide loans from $5 to $50,000.
We are proud to be of service to our clients, at not only the difficult times, but also the best.
Oaks Pawn is here for your life's changing moments.
Frequently Asked Questions
Do Late Payments Impact My Credit?
Oaks Pawn loans do not impact your credit. Our loans are collateral based and we do not run credit checks when issuing a loan. You simply come into Oaks Pawn with a valuable item and we will offer you a loan based on that item.
What Items Do You Take For A Loan?
We take many items such as gaming systems, power tools, jewelry, TVs, laptops, musical instruments, firearms and ammo, and anything of value you'd like to get a loan for.
How Long Do I Have To Repay The Loan?
30 to 60 days is the standard repayment plan, but we do offer flexibility for those that need to extend their loan period.
Does Oaks Pawn Buy Gold?
Oaks Pawn does buy gold, regardless if it's old, broken, tarnished, used, or new. Oaks Pawn has been buying gold for over 30 years and we provide the best price for all gold that comes our way.
How Do I Sell Gold?
Stop by Oaks Pawn and our experts will evaluate your gold and offer the best price for your pieces. The process is hassle-free and we offer instant cash. We take time with each piece and make sure your gold is handled with the most care.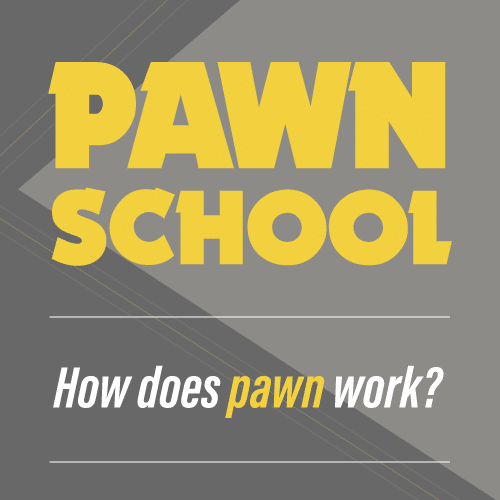 Reviews
Very friendly goes above and beyond to assist you in getting the loan you need for cash! If your selling something there going to give you the best rate! Family owned and I think that makes the difference it's like becoming part of a family
Very friendly customer service and knowledgeable staff. Even if you're not in the market to sell or buy something great place to stop in and look.
They are very nice to do business with. Kelly her partner were so helpful, nice people. As well as giving me a loan, I was able to get a great deal on
a TV. Totally recommend them.
First time walking in this place. Right away I was greeted with a lot of warm welcomes. They gave me fantastic service and a lot of help. I came in to buy, not sell or pawn. I got friendly welcomes, great service and great prices. I'll be back for a lot more.
I'm in here all the time to shop around and every time I have bouught something it has been an amazing deal.
Great selection of electronics and firearms. Decent variety of jewelry moderately priced. These guys have always helped me out of a bind when I need the extra cash and have never lost an item. Always left with a smile. A++